Production Facilities
Methoding/ Drawing Preparation
All drawings are prepared/ validated using advanced design software. While the experience foundry engineers provide critical input for the design of methods, however latest simulation software provide additions validation support to create defect free casting design.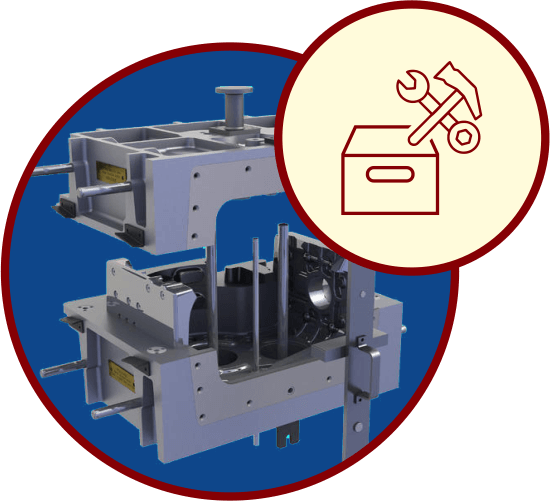 Pattern/Core Box
While all the major patterns/core boxes are out sourced to the professional makers, however, all simple patterns, as well as rectification work on all patterns/core boxes, are done in-house.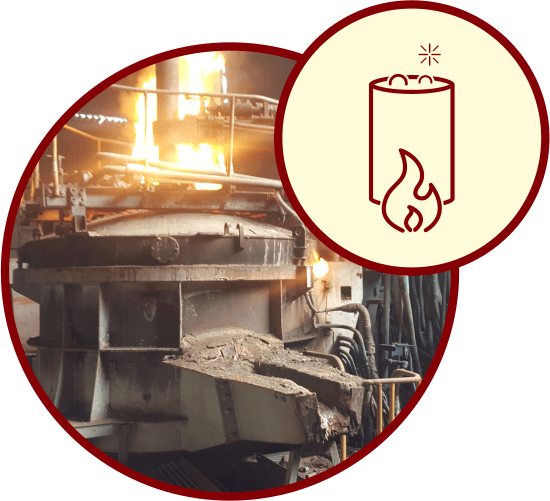 Melting Facilities
The melting capacity of the company is varied in nature as well as capacity. Following are the details of melting capacity in brief:
Electrical Arc Furnace: 5000 Kg
Electrical Induction Furnace: 3000 Kg/ 2000 Kg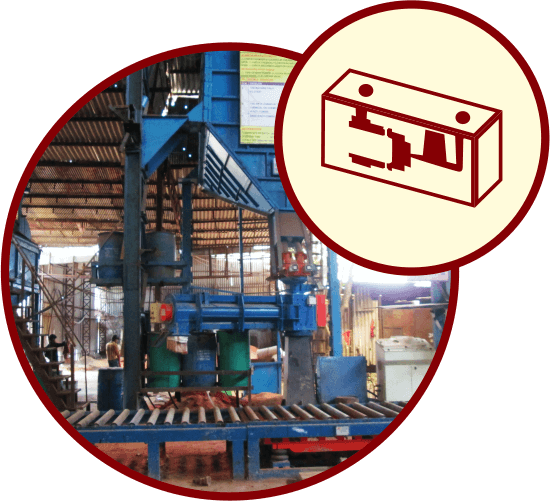 Mechanized Moulding system consisting of
Articulated Mixer Plant for No-Bake Moulding ( 20t capacity).
High-Pressure Moulding Machine for castings up to weight range of 3000kg.
Jolt Squeeze Pin Lift Moulding Machines, Intensive Sand Mixtures, Sand Mullers etc.
Core Making Facilities
Articulated Mixer Plant for No-Bake Cores.
Co2 based core making system.
Shell core manufacturing system. Self-setting core making facilities.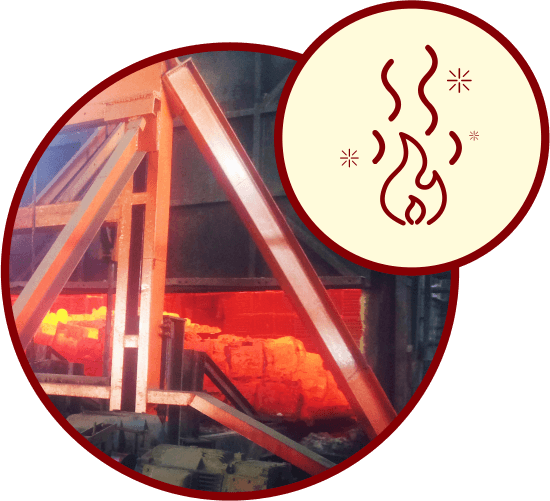 Heat—Treatment Facilities
Heat treatment is one of the most critical aspects of the casting process. Quality of heat treatment determines the performance of casting. We,at Raneka Industries Ltd.,have abattery of heat treatment facilities. 3 bogie hearth furnaces with atotal capacity of 35MT of steel casting and equipped with water quenching facility, provide sufficient capacity for heat treatment jobs. We have recently added 1.5 MT capacity electric heat treatment facility for manufacturing of ADI grade of castings.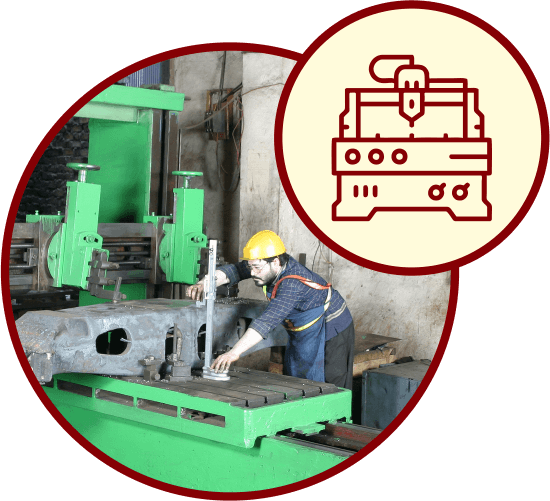 Machining Facilities
In-house machine shop comprises various Lathe Machines, Heavy Duty Planner, Drill Machines, Boring Machines, Hydraulic Pressing Machines, etc.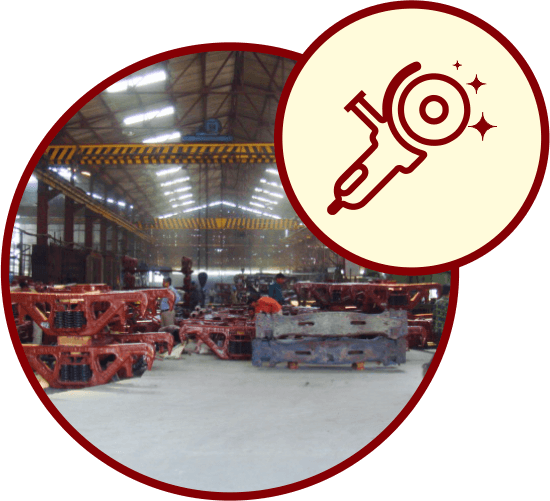 Finishing Facilities
Fully automatic short blast machines of various cabin sizes.
Various kinds of Pneumatic / Electric grinder/ Chipper, etc.
Dedicated machines and set-up for products like Bogies, Couplers, Draft Gears, Buffers, etc.
Approx 200,000 sq. ft. of workspace for finishing operations.
Testing Facilities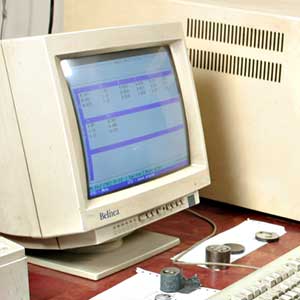 Chemical Testing Laboratory
This includes latest and advanced spectrometer for checking chemical composition by wet analysis, and testing laboratory, etc.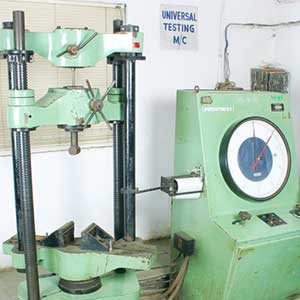 Mechanical Testing Laboratory
A well-equipped laboratory for testing all kinds of mechanical properties. It includes Universal Testing Machine, Impact Testing Machine, Image Analysis for Analyzing Microstructure, Hardness Testing Machines, Load Testing Equipment, etc.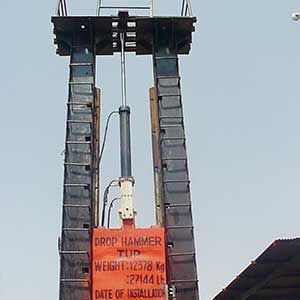 Load Testing
Raneka Industries Ltd. is one of the few units in the country having both STATIC and DYNAMIC load testing facilities in-house. A static load test with 500-ton capacity can bedeployed to test all kinds of coupler and draft gears. The dynamic facility is built and approved as per AAR M901 E norms and is used to test all kind of draft gears. There is an additional load testing set-up for Bogie and Buffer testing.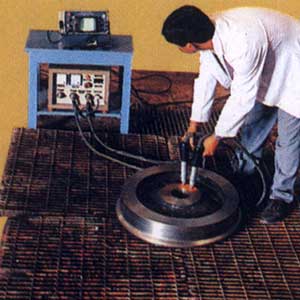 Non Destruction Laboratory
The company has an in-House NDT lab consisting of Approved Radiography Room, MPT Testing Machine, Ultrasonic Flaw Detectors, and all theother NDT testing facilities. These are controlled and operated by level III / level II certified employees of the company.